Q: How do I, as a private customer, log in to the bank?
A: You need to go to https://danskebank.dk/ . To log in to online banking, you must have a NemID and an agreement on online banking.
Click

on

"Log på"

in

the top right

.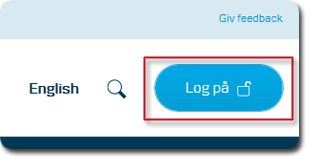 Choose Private Netbank in the menu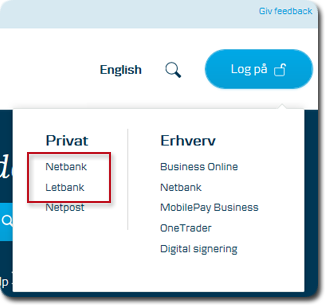 In the log-on box, enter your NemID number as the user ID. Enter the NemId password as the password and click "Next".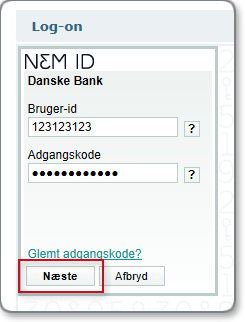 Enter the key from your key card or accept on your Code app and click on "Log in".
Q: Which user credentials do I need?
A: You need to use your NemId.